Last Updated on August 24, 2020
Sunil Bharti Mittal is an Indian billionaire entrepreneur, philanthropist and the founder and chairperson of Bharti Enterprises, which has diversified interests in telecom, insurance, real estate, education, malls, hospitality, Agri and food besides other ventures. Bharti Airtel, the group's flagship company is one of the world's largest and India's second-largest telecom company with operations in 18 countries across Asia and Africa with a customer base of over 399 million. Bharti Airtel clocked revenues of over US$14.75 billion in FY2016. He is listed as the 6th richest person in India by Forbes with a net worth of $11.6 billion.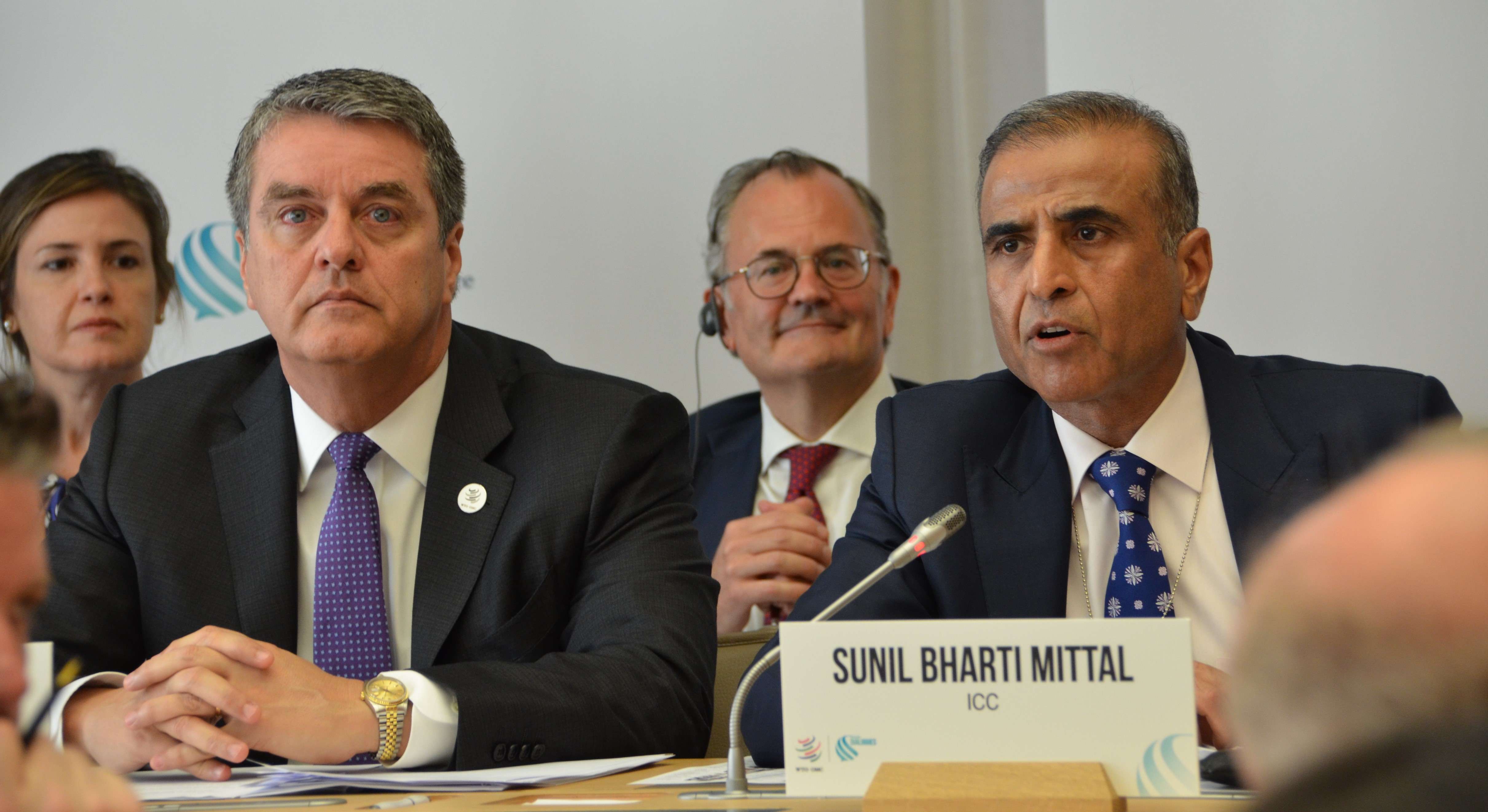 In 2007, he was awarded the Padma Bhushan, India's third highest civilian honor. On 15 June 2016, he was elected as Chairman of the International Chamber of Commerce.
Born
Sunil Bharti Mittal
23 October 1957 (age 62)
Ludhiana, Punjab, India
Nationality
Indian
Alma mater
Punjab University
Occupation
Founder & chairman Bharti Enterprises
Net worth
US$11.6 billion (May 2020)
Children
Eiesha, Shravin, Kavin Bharti Mittal
Parent(s)
Sat Paul Mittal (father)
Relatives
Sharan Pasricha (son-in-law)
Early life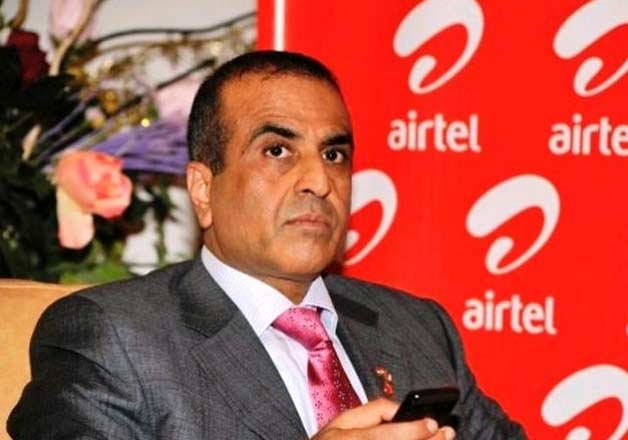 Sunil Bharti Mittal was born in a Baniya family. His father, Sat Paul Mittal, had been the Member of Parliament, Rajya Sabha (Indian National Congress) from Ludhiana, Punjab, he was elected from Punjab for two terms (1976 & 1982) and nominated to the Rajya Sabha once (1988). He first joined the Wynberg Allen School in Mussoorie, but later attended Scindia School at Gwalior and he graduated in 1976 from Panjab University, Chandigarh, with a Bachelor of Arts and Science for which he studied in Arya College, Ludhiana. His father died of cardiac arrest in 1992.
Awards and recognition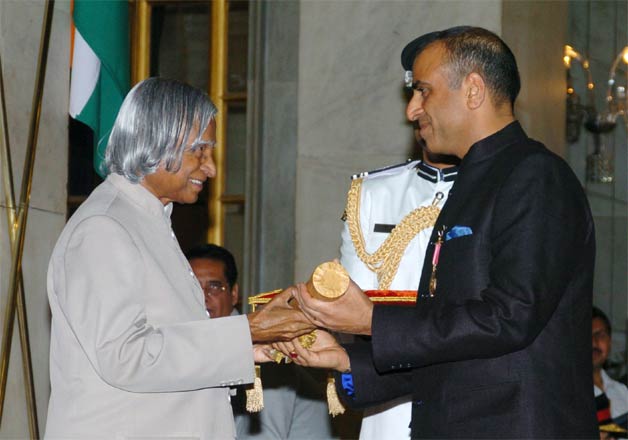 Padma Bhushan, Government of India, 2007
Transforming India Leader, NDTV Business Leader Awards
GSM Association's chairman's Award, 2008[
Asia Businessman of the Year, Fortune Magazine, 2006
Telecom Person of the Year, Voice & Data magazine (India), 2006
CEO of the year, Frost and Sullivan Asia Pacific ICT awards, 2006
CEO of the year, 2005–06, Business Standard
Best Asian Telecom CEO, Telecom Asia Awards, 2005
Best C.E.O, India, Institutional Investor, 2005
Business Leader of the Year, Economic Times, 2005
Philanthropist of the Year Award, The Asian Awards, 2010
INSEAD Business Leader Award, 2011
Honoris Causa Doctorate of Sciences (D.Sc.) Degree, Amity University Gurgaon, 2016
Honoris Causa Doctorate of Sciences (D.Sc.) Degree,Shri Mata Vaishno Devi University, Katra, J&K, 2018
Doctor Honoris Causa, ESCP Business School, ESCP Europe, Paris, 2018
Global Mobile Industry Honours Sunil Bharti Mittal for his contributions to the Global Mobile Industry as Chairman of the GSMA Board, 2019
Industry associations and affiliations
Chairman, GSM Association, 2017–19[
Honorary Chairman, International Chamber of Commerce (ICC)
Member, Telecom Board of International Telecommunication Union (ITU), the leading UN agency for Information and Communication Technology Commissioner, Broadband Commission for Sustainable Digital Development at ITU
Chair, World Economic Forum's Telecommunications Steering Committee
Member, International Business Council, World Economic Forum
Member, Board of Directors, Qatar Foundation Endowment
Member, Board of Directors, SoftBank Corp. (2011–2013)
Member, Board of Directors, Unilever PLC and Unilever NV (2011–2013)
Member, International Advisory Committee to the Board of Directors, NYSE Euronext (2008– 2011)
Member, Board of Directors, Standard Chartered Bank Plc (2007–2009)
Member, Board of Directors, Hero Honda Motors (2006–2009)
President, Confederation of Indian Industry (CII) (2007–2008)
Co-chairman, Annual Meeting, World Economic Forum, Davos (2007)
Member, Board of Global GSM Association (2003–2007)
Academia
Member, Global Advisory Council, Harvard University
Member, Vice Chancellor's Circle of Advisors on India, University of Cambridge
Member, Board of Dean Advisors, Harvard Business School (2010 – 2019)
Member, Governing Body, London Business School (2010 – 2013)
Government
Member, International Business Advisory Councils of London & Rome
Member, Monetary Authority of Singapore (MAS) International Advisory Panel (2014-2017)
Member, Prime Minister's Research, Innovation and Enterprise Council (RIEC), Singapore (2012-2017)
Global Trade
Co-Chair, Trade & Investment Development Task Force, B20 Argentina (2018)
Co-Chair, Trade & Investment Development Task Force, B20 Germany (2017)
Co-Chair, SME Development Taskforce, B20 China (2016)
Philanthropy
Mittal has also been working towards educating India through the Bharti Foundation, which is the philanthropic arm of Bharti Enterprises. The Foundation has established schools in villages across India and offers free quality education with free books, uniform and mid day meals to poor children.
Satya Bharti School Program' – the Foundation's flagship program is running 254 schools in six States serving over 45,000 rural children, free of cost. The other educational initiatives including the – Satya Bharti School, Quality Support and Learning Centre Programs, are currently reaching out to over 350,000 underprivileged children in 11 states. Other Program of the Foundation making considerable impact among the underprivileged sections is – 'Satya Bharti Abhiyan' (Sanitation).
In 2017, the Bharti Family pledged 10% of wealth (approx. Rs 70 billion) towards Philanthropy to set up Satya Bharti University, a world-class University to offer education to deserving youth from economically weaker sections of society.