Last Updated on August 24, 2020
Chandra was born to a banker, and spent his childhood and adult years in Farrukhabd, a town in Uttar Pradesh. He studied civil engineering from IIT Kharagpur and after his graduation he worked in Kolkata, for a short period of time and then left for the UK to pursue his Masters degree in structural engineering from the University of South Hampton. Chandra belonged to a middle class family with average financial conditions, his father being a banker.
Ramesh Chandra's Career
Before his masters degree he had a short stint at the Bridge and Roof Company in Kolkata. Chandra returned to India in 1965 and worked at a government research centre in Roorkee as a pool officer. After gaining a bit experience by working for a few years he decided get into business by starting a Consulting firm. In the seventies he got into construction business.
Later in the the mid eighties he and his company focused more on real estate and they began buying land in Gurgaon.
In the nineties the company initiated to work on middle leveled income residential housing projects.
In 1996 the first commercial office complex was built by Unitech, this was known as Global Business Park.
After the year 2000 Unitech became quite active in buying more and more land in the NCR region.
Over the years the company expanded its operations and its presence has been felt in other areas like Kolkata,Bangalore, Kochi, Chennai, Mumbai and Hyderabad.
Furthur now, Unitech has plans to enter the Telecom Business. Unitech also plans to get into the infrastructure development and hospitality sectors. Through some business news it can be assumed that Unitech is working on a mass housing project.
Unitech has future plans to invest $720 million in the next 4 years for building 28 hotels and out of many of its partners one is the Marriott International.
The company will also foray into retail as they have plans to invest Rs. 20000 crore for the development of 48 malls and shopping centers all over India in about next 6 years.
It has also launched Unihomes which is a new range of low-cost apartments, which boosted the company's sales. Not only its expanding in Delhi, but outside New Delhi as well, notably in Mumbai where it is redeveloping a suburban slum.
The company's new venture Unitech Wireless, launched mobile phone services under the brand Uninor, in which Norway's Telenor has two-thirds stake.
Awards won by Ramesh Chandra
Chandra was recognized with the Lifetime Achievers' Award for Outstanding Contribution to the Real Estate Sector at The Realty Plus Excellence Awards 2011 for North India, instituted by Realty Plus, India's Leading Real Estate Monthly Magazine.
Personal Details
| | |
| --- | --- |
| Born in | 1941 |
| Place of Birth | Farrukhabad, Uttar Pradesh |
| Educated from | IIT Kharagpur & University of South Hampton |
| Works for | Unitech, Indian Real Estate Company |
| Valued at | $1.0 Billion |
| Position | Founder & Chairman, Unitech Group |
| Married to | Dr. Pushpa Chandra |
| Children | two children- Ajay Chandra and Sanjay Chandra. |
Chairman – PSC, Railway Board at Ministry of Railways, Government of India
Member – NFCH at Ministry of Home Affairs, Government of India
Advocate at Supreme Court of India
Former Member Nrucc at Ministry of Railways, Government of India
Lives in New Delhi, India
From Hathras
New Delhi, Aug 1 (UNI) Mr Ramesh Chandra, Member (Electrical) and seniormost member of the Railway Board, today formally assumed charge as officiating chairman of the Board. An announcement to this effect was made yesterday by the Railway Ministry following the superannuation of incumbent chairman Jay Prakash Batra.
In addition to the new assignment, Mr Chandra will continue to function as Member (Electrical). His term expires on August 31 this year. An officer of the 1968 batch of the Indian Railway Service of Electrical Engineers (IRSEE), Mr Chandra has been Member (Electrical) since May 1, 2005. Prior to this, he worked as General Manager, Southern Railway.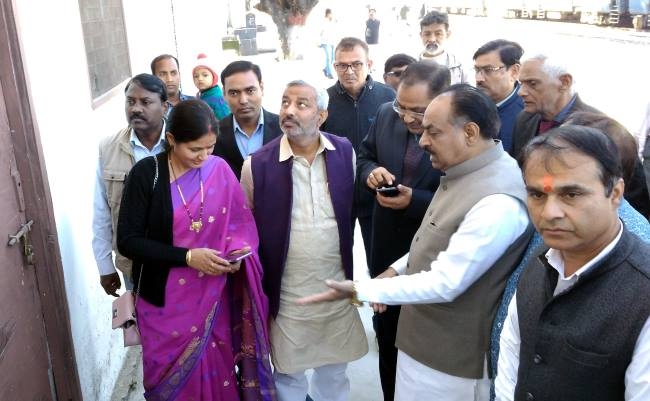 During his 37-year-long career, he served in various capacities, including as Divisional Railway Manager, Mugalsarai, Chief Electrical Engineer, South Eastern Railway, Additional General Manager, Eastern Railway, Senior Deputy General Manager, South Central Railway; and OSD, South East Central Railway.
He is credited to have been associated with several important projects of railway electrification, including on the Delhi-Mathura-Agra-Jhansi-Bina-Bhopal-Itarsi-Bhusawal route. He also contributed substantially while serving at RDSO, Lucknow. An Engineering graduate from the Aligarh Muslim University and recipient of two Gold Medals, Mr Chandra was also awarded a Gold Medal by the Institution of Engineers, UP Centre in 1967.
He was again conferred the prestigious award by Institution of Engineers on the occasion of Engineers' Day on September 15, 2005. Mr Chandra has had several foreign assignments. He visited Japan, the US, Germany, the UK, Switzerland and France in connection with various training programmes, seminars, finalisation of designs and test schedules.
Ramesh Chandra Ratan appointed by court.BJP activist give him best wishes
Twitter A/c: – https://twitter.com/ratnramesh?lang=en
Facebook : https://www.facebook.com/rcratnadvocate