Last Updated on August 30, 2021
Om Prakash Rajbhar is an Indian politician and president of the Suheldev Bharatiya Samaj Party (SBSP). He is a member of 17th Legislative Assembly from Zahoorabad constituency of Uttar Pradesh. He is the leader of the Ekta Manch alliance, of which the SBSP is a member.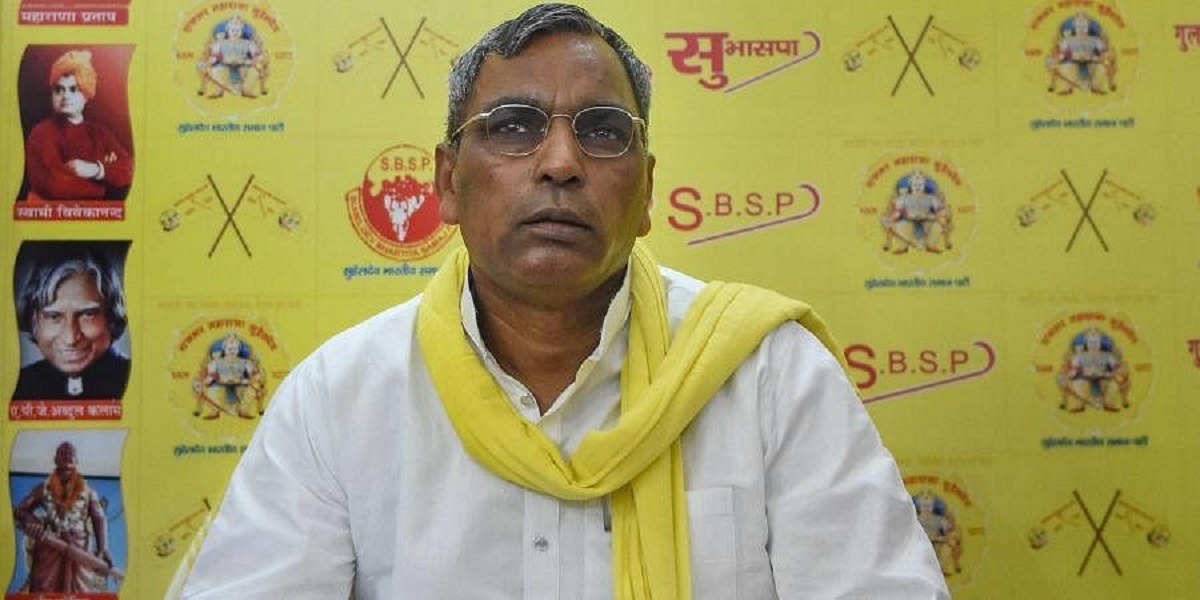 Minister of Backward Welfare in the government of Uttar Pradesh
In office
19 March 2017 – 20 May 2019
Succeeded by
Anil Rajbhar
Member of Uttar Pradesh Legislative Assembly
Incumbent
Assumed office
2017–present
Constituency
Zahoorabad
Personal details
Nationality
Indian
Political party
Suheldev Bharatiya Samaj Party
Residence
Zahoorabad, Uttar Pradesh
Profession
Politician, agriculturalist[
Early life
Rajbhar was born to Sannu Rajbhar and hails from Rampur village in Rasra block of Ballia district in Uttar Pradesh. He graduated from Baldev Degree College, Badagaon, Varanasi in 1983. He is an agriculturalist by profession.
Political career
Rajbhar is a member of the 17th Legislative Assembly of Uttar Pradesh. Since 2017, he has represented the Zahoorabad and is a member of the SBSP.
On 19 March 2017, Rajbhar became a cabinet minister in the Yogi Adityanath ministry as the minister of the Department of Backward Classes Welfare and the Department of Disabled People development.
On 20 May 2019, Rajbhar was sacked from Cabinet of Yogi Adityanath due to anti-alliance activities.[
Posts held
| # | From | To | Position |
| --- | --- | --- | --- |
| 1 | 2017 | 2019 | Minister of backward welfare |
| 2 | 2017 | Incumbent | Member, 17th Legislative Assembly of Uttar Pradesh |