Last Updated on August 16, 2021
Keshav Prasad Maurya (born 7 May 1969) is the deputy Chief Minister of Uttar Pradesh. He is a member of the Bharatiya Janata Party and contested the 2014 Indian general elections from the Phulpur parliamentary constituency of Allahabad district and won it.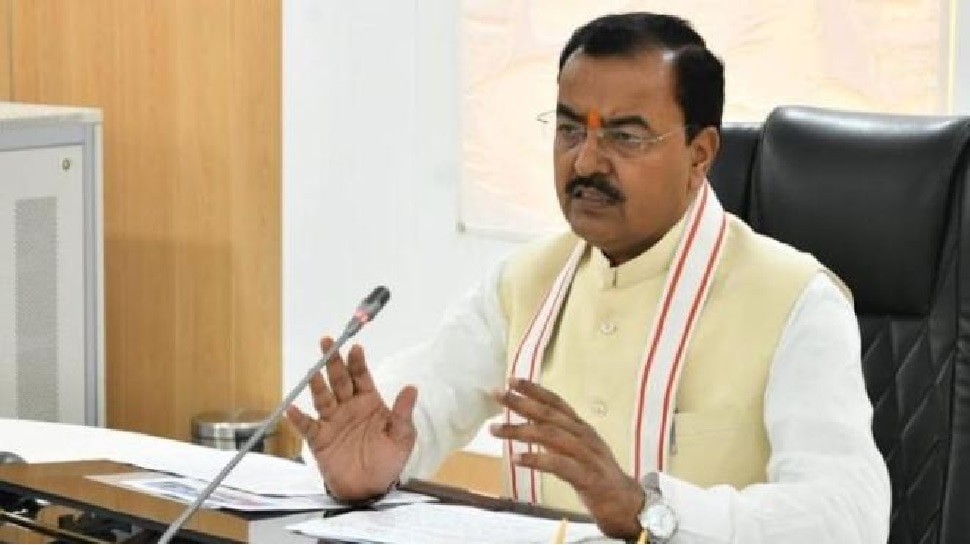 Deputy Chief Minister of Uttar Pradesh
Incumbent
Assumed office
19 March 2017Serving with Dinesh Sharma
Chief Minister
Yogi Adityanath
Preceded by
Narain Singh
Cabinet Minister of Uttar Pradesh
Incumbent
Assumed office
23 March 2017
Minister
Public works, food processing, entertainment tax, public enterprises
Member of Uttar Pradesh Legislative Council
Incumbent
Assumed office
9 September 2017
Constituency
Legislative Assembly
Member of Parliament, Lok Sabha
In office
26 May 2014 – 21 September 2017
Preceded by
Kapil Muni Karwariya
Succeeded by
Nagendra Pratap Singh Patel
Constituency
Phulpur
Member of the Uttar Pradesh Legislative Assembly
In office
2012–2014
Preceded by
Wachaspati
Succeeded by
Wachaspati
Constituency
Sirathu
Personal details
Born
7 May 1969 (age 52)
Sirathu, Uttar Pradesh, India
Political party
Bharatiya Janata Party
Residence
Prayagraj, Uttar Pradesh, India
Occupation
Businessman, politician
Website
keshavprasadmaurya.com
Life
On 8 April 2016, on the first day of Chaitra, he was appointed as the Bharatiya Janata Party chief of Uttar Pradesh. A member of the Rashtriya Swayamsevak Sangh, he also participated in the Ram Janmabhoomi movement. Born in 1969, in Sirathu in Kausambhi district, adjoining Allahabad, Maurya went on to study Hindi Literature at the Hindu Sahitya Sammelan in Allahabad. The BJP's choice of Maurya as its Uttar Pradesh chief was the part of its strategy to won non Yadav OBC communities in Uttar Pradesh. It was believed that choice of Maurya will bring support of Koeri community which is known by various surnames like Shakya and Saini and is fourth largest politically organised community in the state after Yadavs, Jatavs among others.
Political career
Maurya has been associated with the RSS and the VHP-Bajrang Dal from an early age, holding the posts of Nagar Karyawah and VHP Pranth Sanghathan Mantri, among others. While being active in the gauraksha (cow-protection) movements. He also participated in the Ram Janmabhoomi movement. In the BJP, Maurya has been the regional (Kashi) coordinator of the backward class cell and the BJP Kisan Morcha. He has contested the 2002, 2007 and 2012 assembly elections and was the sitting MLA from Sirathu assembly constituency before getting elected as MP from the Phulpur seat in 2014 with a thumping five lakh votes and over 52 per cent votes. On 18 March 2017, he was appointed as the deputy chief minister of Uttar Pradesh.
He became the first MLA of BJP from Sirathu Tahseel in the year 2012. It was the first time when any MLA of BJP was elected from Sirathu Tahseel. And after two and half-year he became the MP from Phoolpur from BJP. He got the ministries of public works department (PWD), food processing, entertainment tax and public enterprises department.