Last Updated on July 21, 2021
Himanta Biswa Sarma (born 1 February 1969) is an Indian lawyer and politician who serves as the 15th and current Chief Minister of Assam. A former member of the Indian National Congress, Sarma crossed the floor to join the Bharatiya Janata Party on 23 August 2015. He is an Member of the Assam Legislative Assembly from Jalukbari, having first been elected in 2001.
Sarma cited mismanagement by Rahul Gandhi for his defection from the Congress. He led the BJP's successful state election campaign in 2016 and was sworn in as a Cabinet Minister on 24 May 2016. The BJP appointed him the convener of the North-East Democratic Alliance (NEDA), a regional sub-group of the federal National Democratic Alliance (NDA), aimed at increasing the party's political strength in North-East India. He is often called 'Mama' (meaning maternal uncle) by voters in Assam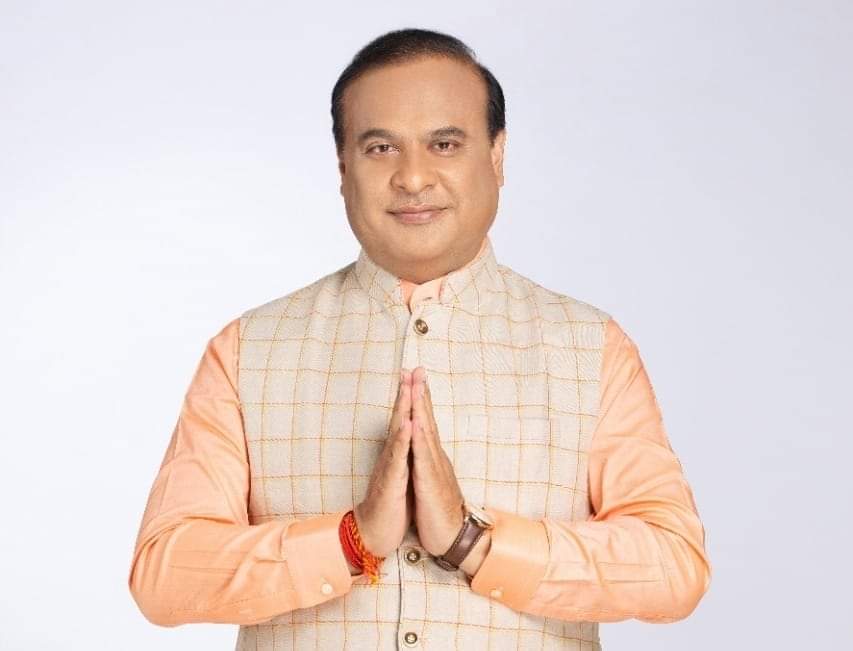 15th Chief Minister of Assam
Incumbent
Assumed office
10 May 2021
Governor
Jagdish Mukhi
Preceded by
Sarbananda Sonowal
Minister of the Government of Assam
In office
24 May 2016 – 9 May 2021
Chief Minister
Sarbananda Sonowal
Ministry
Finance, Planning and Development, Health and Family Welfare, Education, Public Works
In office
2011–2014
Chief Minister
Tarun Gogoi
Ministry
Finance, Health & Family Welfare, Public Works, Transformation & Development
In office
2006–2011
Chief Minister
Tarun Gogoi
Ministry
Health and Family Welfare, Finance, Public Works, Culture
Minister of State of the Government of Assam
In office
1 September 2004 – June 2006
Chief Minister
Tarun Gogoi
Ministry
Finance, Planning and Development
In office
7 June 2002 – 31 August 2004
Chief Minister
Tarun Gogoi
Ministry
Agriculture, Planning and Development
Member of the Assam Legislative Assembly
Incumbent
Assumed office
2001
Preceded by
Bhrigu Kumar Phukan
Constituency
Jalukbari
Personal details
Born
1 February 1969 (age 52)
Jorhat, Assam, India
Citizenship
India
Political party
Bharatiya Janata Party (2015 – present)
Other political
affiliations
Indian National Congress (1996–2015)
Spouse(s)
Riniki Bhuyan Sarma
​​(m. 2001)​
Children
Nandil (son), Sukanya (daughter)
Parents
Kailash Nath Sarma
Mrinalini Devi
Alma mater
Cotton College (BA, MA)BRM Government Law College (LLB)Gauhati University (PhD)
Website
Himanta Biswa Sarma
Nickname(s)
Mama
Personal life
Sarma was born on 1 February 1969 in Jorhat to Kailash Nath Sarma and Mrinalini Devi. His paternal family hails from Latima in Nalbari district Sarma married Riniki Bhuyan Sarma on 7 June 2001, with whom he has a son, Nandil Biswa Sarma who attended The Doon School, and a daughter, Sukanya Sarma, who attended Mayo College Girls School
Education
Sarma was educated at Kamrup Academy School, Guwahati in 1985 and joined Cotton College, Guwahati for his undergraduate education. He was elected the General Secretary of Cotton College Students Union, serving from 1991 to 1992. He obtained a Bachelor of Arts in 1990 and Master of Arts in 1992, both in political science, from the College. Thereafter, Sarma obtained a Bachelor of Laws from Government Law College, Guwahati, and became a solicitor in 1995. He practised law at the Gauhati High Court from 1996 to 2001. In 2001, he completed a Doctorate of Philosophy in political science from Gauhati University, defending his dissertation shortly before he was elected to public office.
Indian National Congress
Sarma was elected to the Assam Legislative Assembly from Jalukbari for the first time in 2001 when he defeated Asom Gana Parishad leader Bhrigu Kumar Phukan. He was re-elected in 2006, then in 2011 for a third consecutive term, with a 78,000 vote margin. Sarma held important portfolios (both state and cabinet) as Minister of State for Agriculture, Planning & Development, Finance, Health, Education, and Assam Accord Implementation from 2002 to 2014.
He was made Cabinet Minister for Health in 2006, and in 2011 he was also entrusted with the additional charge of Education. During his tenure, three Medical colleges in Jorhat, Barpeta and Tezpur were built. He also initiated work for five more medical colleges in Diphu, Nagaon, Dhubri, North Lakhimpur and Kokrajhar, which are now in various stages of implementation.
The Government of India, in its various annual reports, had pointed out the achievements of the Health and Education departments of Assam. During his tenure more than 50,000 teachers were appointed for the first time through TET after he abolished the interview system.
Bharatiya Janata Party
After political disagreements with the former chief minister Tarun Gogoi, Sarma resigned from all positions on 21 July 2014. He was the MLA of the Jalukbari constituency until his resignation from the Assembly on 15 September 2015. Sarma joined the Bharatiya Janata Party on 23 August 2015 at the residence of Amit Shah at New Delhi. He was appointed as the party's Convener of the Election Management Committee for the upcoming Assembly Elections in the state. In May 2016, Sarma won the Jalukbari constituency for the fourth consecutive term and was sworn in as Cabinet Minister on 24 May in Sonowal ministry, in the first BJP Government in North East India. He was allotted portfolios like Finance, Health & Family Welfare, Education, Planning & Development, Tourism, Pension & Public Grievances.
Sport administrator
On 23 April 2017, Sarma was unanimously elected as President of Badminton Association of India. Sarma has been the president of the Assam Badminton Association. He also became the president of the Assam Cricket Association in June 2016 when his party man Pradip Buragohain became the secretary. Sarma was also the longest-serving vice president of the association serving from 2002 to 2016.
Controversy
In November 2020, Biswa posted on social media, falsely claiming that supporters of AIUDF politician Badruddin Ajmal had shouted slogans in support of Pakistan to greet him, on his arrival at Silchar airport. Biswa's claim was reiterated by Assamese news channel, News Live, which is owned by Biswa's wife, and then also confirmed by several news channels and newspapers, including Times Now, CNN News18, and The New Indian Express. Biswa's posts were flagged by Facebook as misinformation and blocked from being shared, after independent third-party fact-checkers examined videos of the event, and demonstrated that the slogans shouted had consisted of the names of political leaders and not in support of Pakistan. Guwahati Police have since registered a First Information Report against Biswa and are investigating him "promoting enmity" between groups of persons, which is an offence under the Indian Penal Code, as well as for offences under the Information Technology Act. Though Sarma was implicated in Manabendra Sarma case he was acquitted by the court . Though Akhil Gogoi and former Chief minister Prafulla Mahanta often brought various allegation , he was exonerated by the court
In April 2021, Himanta Biswa Sarma claimed that there is no need to wear masks in the state as there is no more coronavirus, when India was undergoing the second wave of Covid-19.
Sarma urged Muslims to adopt "decent family planning" in June 2021. He also stressed on the need for a new law against illegal cattle smuggling in Assam. 
In the same month, he appealed to all opposition legislators to join the ruling BJP.