Last Updated on August 27, 2020
Rajiv Hari Om Bhatia , known professionally as Akshay Kumar , is an India-born naturalized Canadian actor, producer, martial artist and television personality who works in Bollywood films. In a career spanning over 29 years, Kumar has appeared in over 100 films and has won several awards, including two National Film Awards for Best Actor for his performance in Rustom (2016) and Pad Man (2018), and two Filmfare Awards for Ajnabee (2001) and Garam Masala (2005).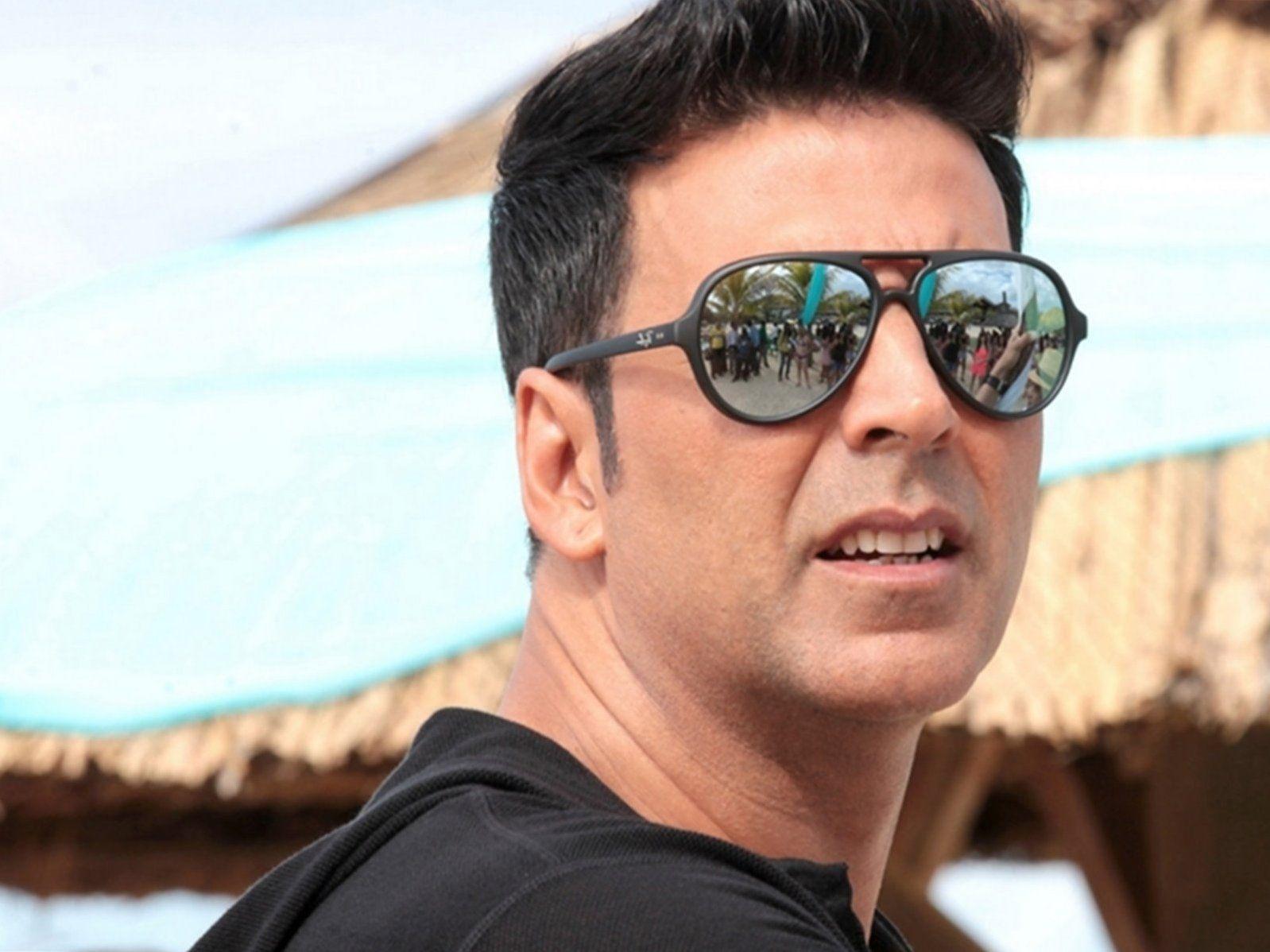 Born
Rajiv Hari Om Bhatia
9 September 1967 (age 52)
Amritsar, Punjab, India
Citizenship
Indian until 2011; Canadian thereafter as a result of awarding of citizenship by the Canadian government.
Alma mater
Guru Nanak Khalsa College of Arts, Science & Commerce
Occupation
Actorfilm producerpresenter
Years active
1991–present
Spouse(s)
Twinkle Khanna (m. 2001)
Children
2
Relatives
Rajesh Khanna (father-in-law)
Dimple Kapadia (mother-in-law)
Rinke Khanna (sister-in-law)
Awards
Full list
Honours
Padma Shri (2009)
Kumar is one of the most successful Bollywood actors of all time, having starred in 113 films, 52 of which were commercially successful. He was the first Bollywood actor whose films' domestic net lifetime collections crossed ₹20 billion (US$280 million) by 2013, and ₹30 billion (US$420 million) by 2016. Having done so, he has established himself as one of the prominent actors of Hindi cinema. When he began his acting career in the 1990s, he primarily starred in action films. Later, Kumar also gained fame for his drama, romantic and comic roles.
Apart from acting, Kumar has worked as a stunt actor; he has often performed many dangerous stunts in his films, which has earned him the sobriquet "Indian Jackie Chan". In 2008, he hosted the show Fear Factor: Khatron Ke Khiladi. In 2009, he founded the Hari Om Entertainment production company[and Grazing Goat Pictures production company in 2012. In 2014, Kumar launched the TV reality show Dare 2 Dance. He also owns the team Khalsa Warriors in the World Kabaddi League. As of 2019, Kumar was on the Forbes list of the highest paid entertainers in the world, and he was the highest paid in India.
Sometime during or after the 2011 Canadian federal election, the Conservative government there granted Canadian citizenship to Kumar by invoking a little-known law which allowed circumventing the usual residency requirement for Canadian immigrants. According to a former Conservative Party minister, Tony Clement, the citizenship was awarded in return for Kumar's offer of putting his "star power to use to advance Canada-Indian relations," and Canada's "trade relations, commercial relations, in the movie sector, in the tourism sector. In 2008, the University of Windsor conferred an honorary Doctorate on Kumar in recognition of his contribution to Indian cinema. In 2009, he was awarded the Padma Shri by the Government of India. In 2011, The Asian Awards honoured Kumar for his outstanding achievement in cinema
Early life and background
Kumar was born in Amritsar, Punjab, India to Hari Om Bhatia and Aruna Bhatia in a Punjabi family. His father was an army officer. From a young age, Kumar was very interested in sports. His father too enjoyed wrestling. He lived and grew up in Delhi's Chandni Chowk and later he moved to Bombay (present-day Mumbai) when his father left Army to become an accountant with UNICEF. Soon, his sister was born and the family lived in Koliwada, a Punjabi dominated area of Central Bombay.
He received his school education from Don Bosco High School, Matunga, simultaneously learning Karate. He enrolled in Guru Nanak Khalsa College for higher education, but dropped out as he was not much interested in studies. He requested his father that he wanted to learn martial arts further, and his father somehow saved money to send him to Thailand. Kumar went to Bangkok to learn martial arts and lived in Thailand for five years learning Thai Boxing. Kumar also has a sister, Alka Bhatia. When Kumar was a teenager, his father asked him what he aspired to be. Kumar expressed his desire to become an actor.
After having obtained a black belt in Taekwondo while in India, he studied martial arts in Bangkok, Thailand, where he learned Muay Thai and worked as a chef and waiter. After Thailand, Kumar went to work in Calcutta (present-day Kolkata) in a travel agency, in Dhaka in a hotel and Delhi where he sold Kundan jewellery. Upon his return to Bombay, he commenced the teaching of martial arts.
During this time, the father of one of his students, himself a model co-ordinator, recommended Kumar into modelling which ultimately led to a modelling assignment for a furniture showroom. Kumar effectively made more money within the first two days of shooting than in his entire month's salary, and therefore chose a modelling career path. He worked as an assistant for photographer Jayesh Sheth for 18 months without payment to shoot his first portfolio. He also worked as a background dancer in various films. One morning, he missed his flight for an ad-shoot in Bangalore. Disappointed with himself, he visited a film studio along with his portfolio. That evening, Kumar was signed for a lead role by producer Pramod Chakravarthy for the movie Deedar.
Film career
His first release was Airlift released on 22 January 2016 was critically and commercially successful, and second Housefull 3 was released on 3 June 2016. Namastey England, sequel to Namastey London has been announced. Rustom which was produced by Neeraj Pandey and marked his 3rd release of 2016. Akshay was praised for his performance in Rustom which garnered him numerous award nominations. Rustom grossed more than 2 billion at the box office. Both Airlift and Rustom earned him the National Film Award for Best Actor.
His only film release in 2017 was Toilet: Ek Prem Katha. This film depicted the serious of issue of Toilets in certain regions of the country. Akshay's performance was praised. Akshay Kumar dug a toilet in Madhya Pradesh to promote the film. The movie trailer was released on 11 June 2017. PM Modi called it a good effort to further the message of cleanliness, as per Swachh Bharat Abhiyan.
In 2018, Akshay starred in the social drama film Pad Man alongside Sonam Kapoor and Radhika Apte. He later made his Tamil cinema debut in the science fiction thriller 2.0, co-starring Rajinikanth, in which he played an evil ornithologist named Pakshirajan.
In 2019, Kumar appeared in Karan Johar's film Kesari opposite Parineeti Chopra, based on the story of the Battle of Saragarhi. The film grossed over ₹200 crore (US$28 million) worldwide.He is featuring in Mission Mangal with an ensemble cast of Vidya Balan, Taapsee Pannu, Nithya Menen, Sharman Joshi and Sonakshi Sinha. The film is about the story of scientists at Indian Space Research Organisation who contributed to the Mars Orbiter Mission, which marked India's first interplanetary expedition. Housefull 4, directed by Farhad Samji, was released in October 2019. His next release in December 2019 was Karan Johar's and his own production Good Newwz, a romantic comedy about surrogacy, opposite Kareena Kapoor Khan.
As of December 2019, his upcoming films are Laxmmi Bomb directed by Raghava Lawrence, a remake of the Tamil horror comedy film Kanchana 2 (2015), Sooryavanshi directed by Rohit Shetty and Yash Raj Films' Prithviraj which are releasing in 2020.
Personal life and off-screen work
Kumar with his wife Twinkle Khanna (left) and mother-in-law, Dimple Kapadia (right).
After being engaged twice to actress Twinkle Khanna, the daughter of actors Rajesh Khanna and Dimple Kapadia, Kumar married her on 17 January 2001. Together they have a son, and a daughter. He is known as a protective father and keeps his children away from the media. He stated that he wants to "give them a normal childhood."In 2009, while performing at a show for Levis at Lakme Fashion Week, Kumar asked Twinkle to unbutton his jeans. This incident sparked a controversy which led to a police case being filed against them.
Kumar stays in shape with a combination of kickboxing, basketball, swimming and Parkour as well as working out. While in standard eighth he had started practising Karate. He intended to open a martial arts school and the state government of Maharashtra allotted land for the school in Bhayandar. In 2004, he was honoured with the Rajiv Gandhi Award for his outstanding achievements in Bollywood. In the same year, he presented the television series Seven Deadly Arts with Akshay Kumar for free.The following year Kumar was awarded the highest Japanese honour of "Katana" and a sixth degree black belt in Kuyukai Gōjū-ryū karate.Kumar with his wife Twinkle Khanna at the launch of Mrs Funnybones in 2015
Kumar was initially a religious, practising Shaiva Hindu who regularly visited shrines and temples across the country, including the famed Vaishno Devi Mandir, but in March 2020 he stated, "I don't believe in any religion. I only believe in being Indian". He is a teetotaller but has endorsed for a liquor brand in the past. Half of the sum was given for daan (charity work), of which he has been doing more of in recent times. He has also donated ₹5 million (US$70,000) to Salman Khan's Being Human Foundation. As of 2013, Kumar has been the Hindi film industry's highest advance taxpayer for six consecutive years. He paid ₹190 million (US$2.7 million) as advance tax payment in that year.
On 9 August 2014, Kumar performed at his 500th live show. The show was held in O2 Arena in London as part of the inaugural function of the World Kabaddi League. His first live show was held in 1991 in Delhi. Kumar owns a team in the Kabbadi League. He helped Khanna with editing the drafts of her debut book Mrs Funnybones. Kumar also had donated a sum of ₹9 million to drought hit farmers in Maharashtra in 2015. He has also donated ₹5 million to aid drought affected people through the Maharashtra government's Jalyukt Shivar Abhiyan. In March 2013, he started a 30-bed cancer shelter for policemen in Naigaon.
On 9 April 2017, Kumar and Union Home Minister Rajnath Singh promoted a mobile phone app, Bharat Ke Veer, which allows users to donate money to families of people who sacrificed their lives for India. Again on 20 January 2018, he participated in the launch of an Anthem for the initiative. In an event in Delhi he appealed for people to donate to the Bharat Ke Veer cause, and ₹12.93 crores was collected.
Citizenship
Sometime during or after the 2011 Canadian federal election, the Conservative government there granted Canadian citizenship to Kumar by invoking a little-known law which allowed circumventing the usual residency requirement for Canadian immigrants. According to a former Conservative Party minister, Tony Clement, the citizenship was awarded in return for Kumar's offer of putting his "star power to use to advance Canada-Indian relations," and Canada's "trade relations, commercial relations, in the movie sector, in the tourism sector.  Although Kumar had earlier appeared in a campaign event for Conservative Prime Minister Stephen Harper in Brampton, Ontario, a city with a large Indo-Canadian population, and praised Harper, Clement denied that the citizenship was a reward for partisan support. Kumar had received an honorary doctorate degree from the University of Windsor, and in a 2010 interview with the Economist claimed he had "dual citizenship. He was one of the 15 international celebrities invited for the Olympics torch-bearer rally to Canada.
In December 2019, Kumar stated that he has applied for an Indian passport and plans to give up his Canadian citizenship. He stated, "I have now applied for the passport. I am an Indian and it hurts me that I am asked to prove that every time. My wife, my children are Indian. I pay my taxes here and my life is here." Further revealing his reason for earlier changing his nationality as a Canadian, he said," There was a time when I had 14 flops in a row and I was wondering what to do. One of my closest friends who stays in Canada told me come here and we will work together'. I started the process to get a Canadian passport because I felt my career was finished and I won't get more work here. But my 15th film worked and I never looked back. I never thought of changing my passport.